10 THINGS! Select-A-Seat, Saturday
---
So you've seen the posts, the e-mails, checked the website, and wondered, "what's this Select-A-Seat thing"?
Let's cover it again: it's like a party, and you're invited.
But you've got to RSVP.
Select-A-Seat is the annual event hosted by the Silvertips between seasons, this Saturday, 10:00-4:30pm at XFINITY Arena. When there, you'll be hooked up with a friendly Silvertips ticket account representative who invites you to roam THE ENTIRE ARENA BOWL and pick the seat that's best for you.
How you do it? Simple. Wherever you find a seat with a colored tag (hint, it'll read: "I'M AVAILABLE!" … kind of like a real life Tinder situation, heh), it's first come, first serve. Take the tag (as many as you want) and take it back to the concourse (IMPORTANT: make sure your Tips account rep is with you), where you'll be checked out.
Voila. You're done, and officially entered/renewed as a part of the prestigious Silvertips season ticket member family.
Here are 10 things you're probably wondering about Saturday:
HOW TO RSVP?
Sign up for Saturday's party at www.everettsilvertips.com/selectaseat. Reminder: this event is not open to the general public. You must have a $50 deposit for a Silvertips season ticket or mini-plan entered to attend.  You'll feel pretty cool after that.

ADMISSION IS FREE.
Once you're confirmed, you'll receive notice over e-mail to confirm your appointment. Since the event is right upon us, give us a call ASAP at (425) 252-5100, if (for some reason) your e-mail confirmation never arrived. You'll need to arrive a few minutes before your scheduled appointment, but you're welcome to roam the building anytime between 10:00 am until 4:00 pm for pretty cool stuff going on.
Leading us to this ….
SURPRISES ALONG THE CONCOURSE
Just show up tomorrow and discover …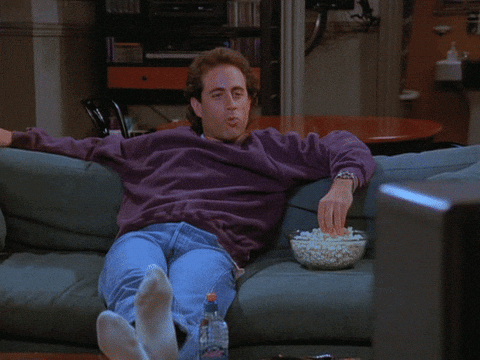 AUTOGRAPHS!
Meet Silvertips players Brian King (WHL award winner two days ago!), Wyatte Wylie (Everett native), and Dawson Butt (Buckley, WA). They'll sign autographs and pose for photos with between the following times:
11:00AM: DAWSON BUTT
1:00PM: BRIAN KING, WYATTE WYLIE
Guess who's hanging out with you Saturday?

RSVP: https://t.co/Jh7bMYZPP4 pic.twitter.com/1LgvzZmuke

— Everett Silvertips (@WHLsilvertips) May 5, 2017
VIP DRESSING ROOM TOUR
Not even the general media is allowed in there. So, it's a rare opportunity for you. Take your very own tour, hosted by Silvertips broadcast voice Mike Benton, through the hallowed hallways of the Silvertips dressing room facilities, leading you through the places where Carter Hart, Noah Juulsen, Kevin Davis, Shane Harper, Leland Irving, Ryan Murray, Radko Gudas, Mitch Love, and more have roamed.
Just meet Mike by the staircase, across from the Silvertips Team Store, by the following times:
11:00am
1:00pm
2:00pm
3:00pm
Tour times may vary, but are expected to last around 30-45 minutes.
MITCH LOVE WILL BE AROUND
One of your favorite Tips will be hanging out to say hello! Meet Silvertips assistant coach and former captain Mitch Love, who will participate in an informal Q&A inside the Silvertips dressing room, starting with the 1:00pm Dressing Room Tour.
Welcome to the @WHLsilvertips family 2017 draft picks #WHLBantamDraft

— Mitch Love (@mlovehockey) May 4, 2017
TEAM STORE SALE
The Silvertips Team Store will host its annual Sidewalk Clearance Sale, offering you insane discounts on merchandise from this season (with prices too low for us to mention, the bean counters didn't want us doing that). Take advantage on Saturday. Once we close doors after 4:00pm, the Silvertips Team Store will be physically closed for inventory through much of the summer. You can get whatever you need online during that time.

GAME 6 ON VIDEO BOARD – FULL LENGTH
During Select-A-Seat, we'll light up the Tips video board with replay coverage of the longest game in CHL history: Game 6, first round at Victoria. We all know that one ended pretty well.
(Heads up, because archived video only contains home team audio, you'll hear Victoria's broadcast feed.)
PICK A SEAT, ANY SEAT (WELL, THE ONES OPEN)
As we said, the beauty of this is to "test drive" your view. Try any seat that's open, soak in the atmosphere, close your eyes, and imagine it's September with downtown Everett in complete pandemonium on Opening Night. The sounds, the sights, the smells just can't be duplicated anywhere else.
Tour the locker room. Get autographs. Select your seat for next season. https://t.co/Jh7bMYZPP4 #SilvertipCountry pic.twitter.com/Dj2aBvXmze

— Everett Silvertips (@WHLsilvertips) May 3, 2017
FACE-TO-FACE CONVERSATION, THAT'S WHAT WE'RE HERE FOR
You're not just a person who has season tickets. You're a part of a family. And our family's philosophy is that we embrace communication. So talk with us for any questions you have. It's what makes this special!
See you tomorrow.